Congratulations on the Successful Holding of the Shenmo Entrepreneurship Program
Online Meeting
祝贺神墨教育留学生海外创业线上交流会成功举办

"Abacus connects the world, Shenmo Shines the globe." On November 13, 2020, Beijing time, the Shenmo Entrepreneurship Program Online Meeting was held successfully!
"星光耀五洲,珠算联天下",北京时间2020年11月13日,神墨留学生海外创业线上交流会成功举行!
The online exchange meeting was jointly organized by the International Business Development Department of Shenmo Education and the Chinese Service Center for Foreign Students of the Ministry of Education in Beijing. In total, 85 international students from 41 countries from continents of Africa, Asia and America have signed up for the meeting.
此次线上交流会,由神墨总部国际业务部与北京教育部留学生服务中心共同合作推进,本次共有来自非洲、亚洲、美洲共41个国家的85位留学生报名了此次会议。
The registered students come from:
报名参与的留学生来自: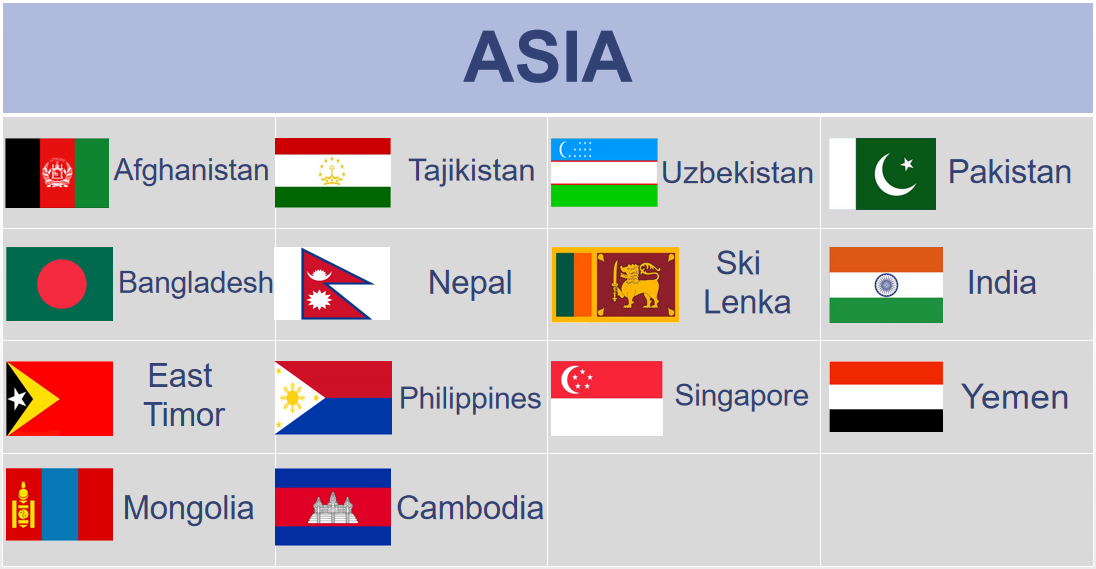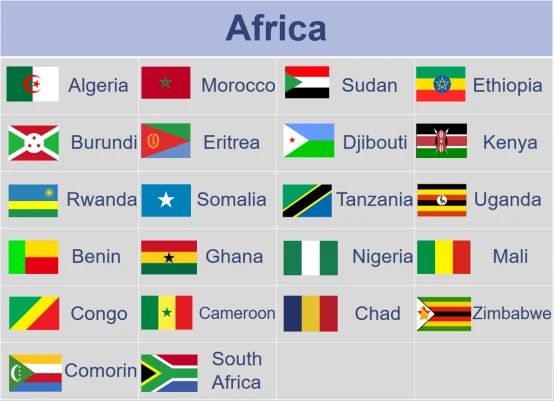 A small abacus connects the world. All kinds of calculation methods must come from the practice of human practice, while the abacus, as the world intangible cultural heritage, is gradually attracting the attention of more and more people of the globe. Before the start of this event, the foreign students who signed up received the mysterious gift from Shenmo: an abacus. The exquisite abacus not only made everyone have an physical understanding of this calculation tool, but also greatly stimulated everyone's curiosity and interest.
"算珠联通五洲情",算数都是从人类生产实践中产生,作为世界非物质文化遗产的珠算也正在逐步吸引全球更多人的关注。本次正式活动开始之前,报名参加的留学生都收到了来自神墨的神秘礼物——算盘。精美的小算盘不仅让大家对这个计算工具有了直观的认识,也大大激发了大家的好奇心和学习兴趣。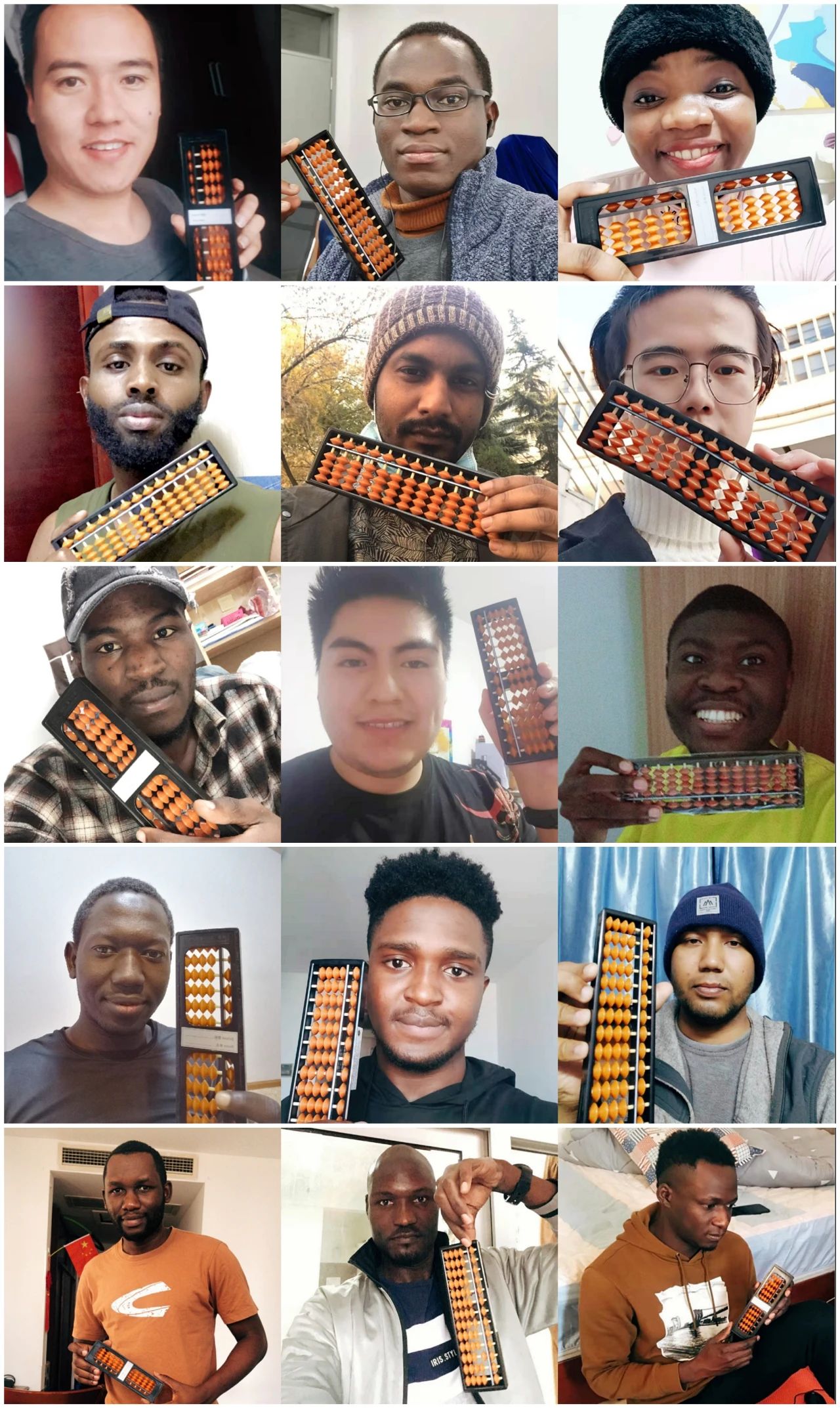 During the online meeting, Principal Peter of Shenmo Rwanda firstly shared the process of his establishment of Shenmo School in Rwanda, from his first encounter with abacus, to how he became a trainer of abacus mental math, and how he established Shenmo School in his hometown and made the school develop steadily. The foreign students who participated in the meeting showed great interest in Peter's experience and Shenmo abacus, and had a question-and-answer exchange with Peter regarding the practical school-running questions, original intention of doing this career, etc. The teachers of the Shenmo International Business Development Department also shared the general situation of the international development of the abacus mental math and Shenmo Education, and had a pleasant interaction with all the students. In the end of the meeting, the foreign students showed appreciation and said that they would continue to learn more about the abacus and participate in further activities of Shenmo.
线上交流会中,神墨卢旺达的Peter校长首先分享了卢旺达神墨学校创立的过程,介绍了自己是如何结缘神墨并成为一名珠心算培训师,以及如何在自己家乡建立神墨学校并让学校实现良性发展的历程。参加交流会的留学生对Peter校长的经历以及神墨珠心算表现出浓厚的兴趣,并与Peter校长进行了问答交流,涉及到创立神墨学校的实际问题,以及开办神墨学校的初衷,等等。神墨国际业务部的老师分享了珠心算课程和神墨教育的国际化发展概况,并与各位留学生进行了愉快的互动。会议结尾,参会留学生纷纷表示接下来将继续多了解珠心算,进一步参与神墨的活动。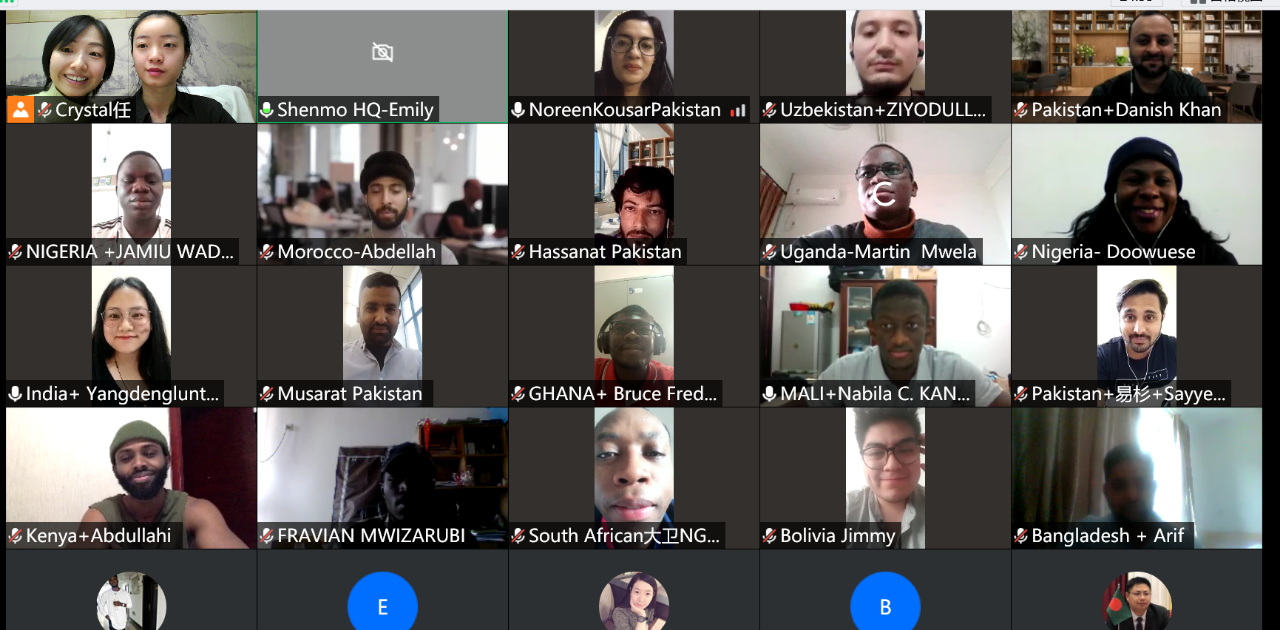 Screenshot of part of participants
部分参与学生截图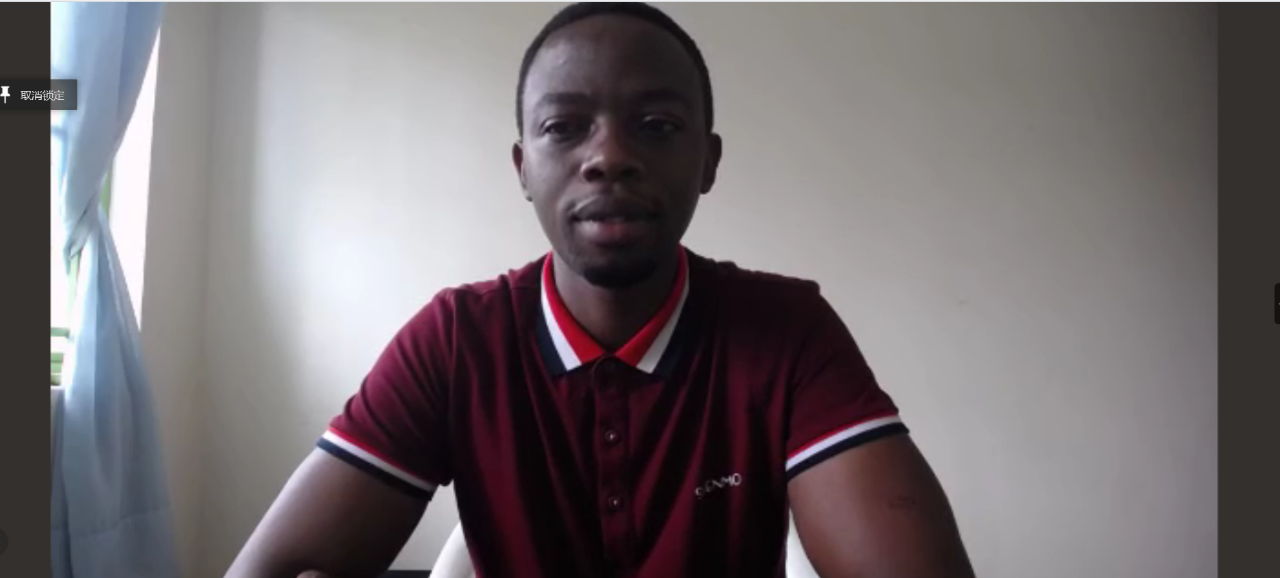 Rwanda Peter's sharing
卢旺达Peter分享神墨创业过程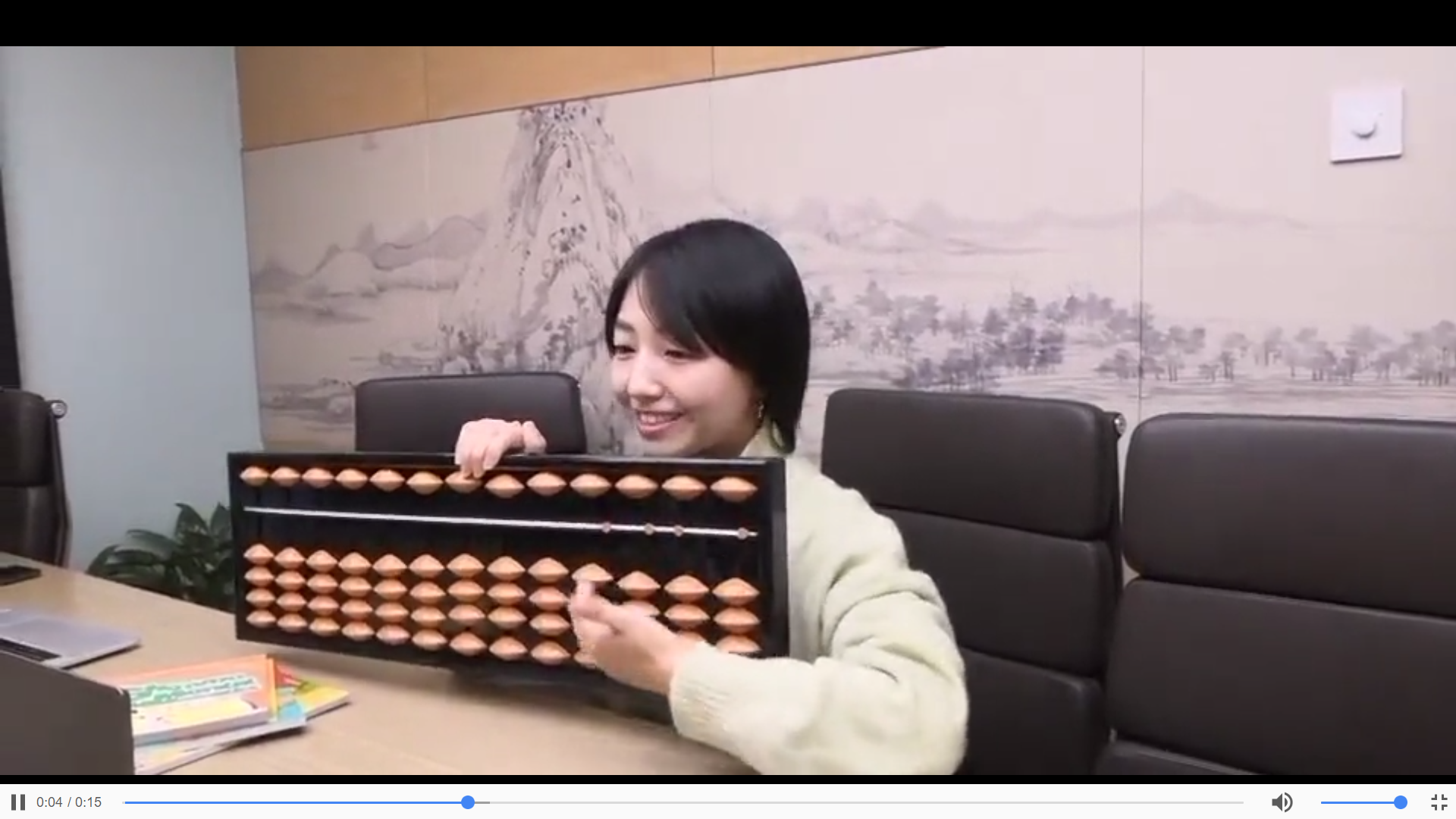 Introduction to Abacus Mental Math
珠心算介绍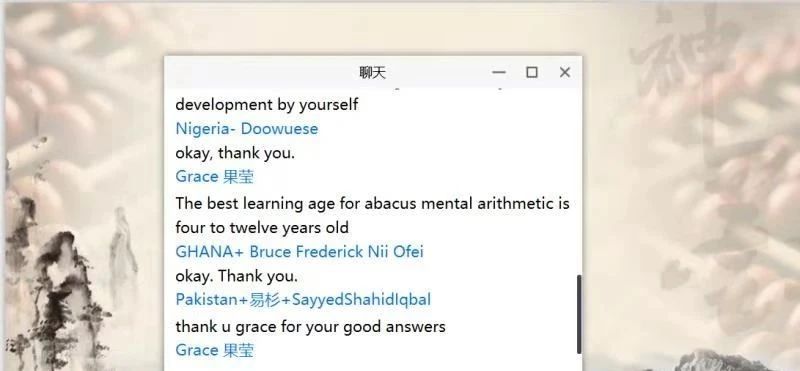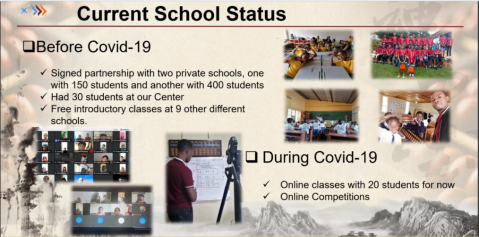 Moment of the interaction
部分互动内容

Professor Lilly, the international consultant of Shenmo, once said "if you tell me, I may forget; If you show me, I may remember a little bit; But if you involve me, I will remember it for the rest of my life."
神墨国际顾问Lilly教授曾说"你告诉我一些事情,可能我会忘记;你展示给我,我可能会记住一些;但如果你让我参与其中,我将终生铭记。"

Since 2018, Shenmo has held several overseas entrepreneurship exchange meetings for foreign students in different forms. The global outbreak of COVID-19 has not stopped the international exchange and the spread of abacus culture. Next, we will continue to promote various exchange and social activities for overseas students. Here, we sincerely welcome more international friends to learn about the abacus culture and join in the development of abacus education, so that more children around the world can benefit from it. Together, let's make the ancient abacus shine the globe in the new era!
2018年以来,神墨举办了不同形式的留学生海外创业交流会数余场。全球新冠肺炎疫情的发生,并没有阻挡珠算文化的国际交流与传播。接下来,针对海外留学生的各种交流联谊活动我们还将陆续推动。在此诚挚的欢迎更多的国际友人们参与到了解珠算文化,加入到神墨珠算教育事业发展中来,让全球更多孩子因此而受益,让古老的珠算绽放新时代的国际光芒!