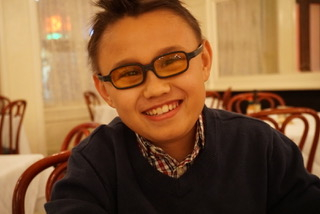 Christopher Adamson's journey is a remarkable one. Not long ago Christopher was struggling for his life. As an infant he suffered from end stage heart failure and was flown to a hospital in Los Angeles via helicopter where a team of specialists kept him on life support for several months to await a heart transplant. Miraculously, his heart healed on its own, but as his frail little body began to heal his vision deteriorated. When he was in second grade we finally got answers as to why he was losing his vision. Christopher has one of the rarest genetic diseases in the world called Alström Syndrome. This syndrome causes many internal organ disfunction, blindness and shortened life expectancy.
Christopher's struggle for life in his early years prepared him for the many challenges he faced to be part of an inclusive education. He attends his International Baccalaureate neighborhood school and loves to learn with his friends. The school district wanted to send Christopher off to a special school with other visually impaired students. Christopher wanted to show the district, his school, and his peers that he could keep up with them.
Some children in the United States don't know how to read before they enter kindergarten. Christopher learned how to read before kindergarten using his eyes and enlarged print. In first grade, his vision declined and he used a special CCTV to read, write, and do math. By the end of second grade the family learned that he will lose all of his vision. Christopher and his mother began to learn how to read and write in Braille. In just a few months, Christopher (and his mom) was proficient in Contracted Braille, a feat that takes more than two years to accomplish!
He lost all of his remaining vision in the summer of second grade. This did not slow him down. His passion for learning made him explore new ways to access information. He began using YouTube as a means to learn. He learned how to count and the alphabet from several different languages. He wants to travel and experience the world through language and food.
Things started to change when he entered third grade. He excelled in math and his third-grade teacher sent him over to the fifth-grade class to help students learn their multiplication. Even though Braille was new to him, he placed third in the Braille Challenge regional competition where contestants had learned Braille since infancy. He soared and was top of his class and remains top of his class today. His inability to see did not stop him from learning nor did it stop him from making friends. His peers and teachers set-up a blind foursquare competition (an outdoor game played with a big playground ball) making the beloved game accessible for Christopher. His friends
adore him and don't see his disability as a deterrent.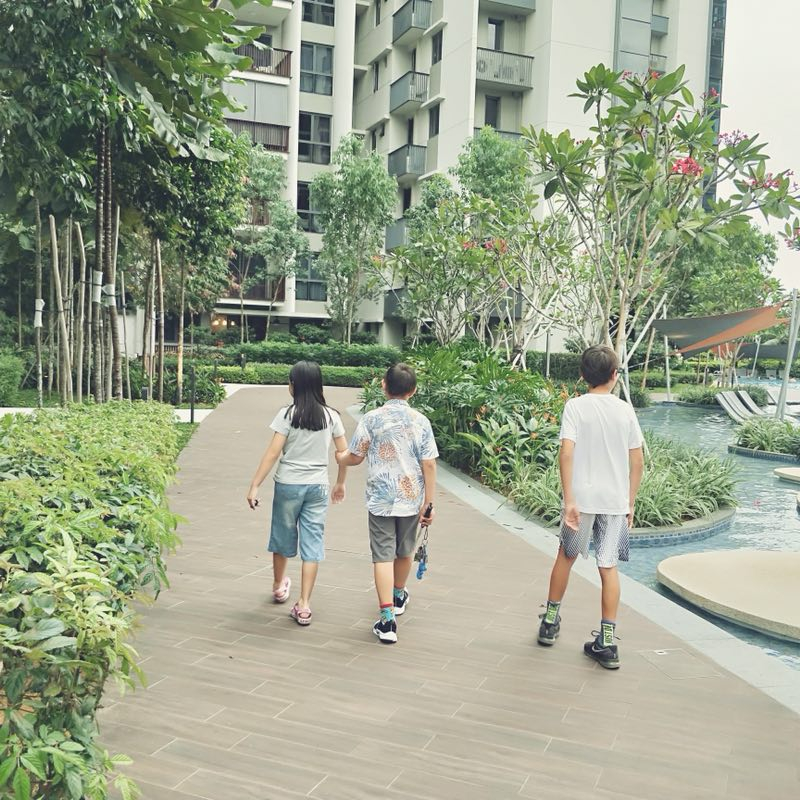 Today, in fourth grade, Christopher is learning the abacus and enjoying every single moment of it! He was introduced to Dr. Lilly Cheng and Mr. Li to help him with the abacus and since then there have been so many new amazing experiences for Christopher! He was invited to perform on stage during Chinese New Year at SeaWorld and downtown San Diego. He was also invited to partake in the abacus challenge in Singapore. The experience of learning the abacus, Chinese culture, and meeting new friends is life changing for him. He hopes to show the world that anything is possible and that having a disability does not mean you have the inability to achieve your passion, whatever that may be.