Award Ceremony of the First Global Online Championship for Global Abacus Mental Math Educators Successfully Held
首届全球神墨珠心算教师线上大赛颁奖典礼成功举办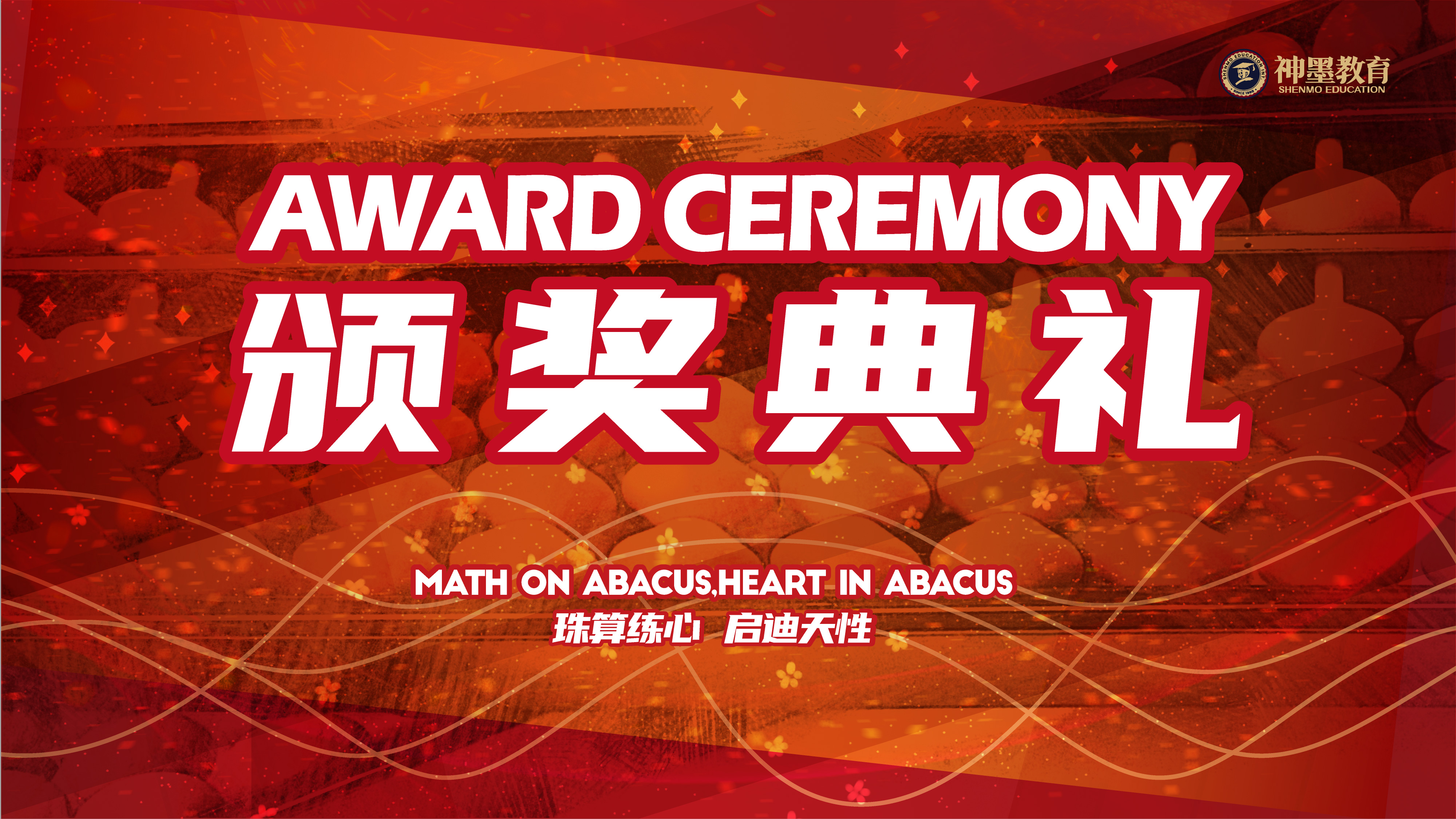 On July 13, 2020, Beijing time, the Award Ceremony of the First Global Online Championship for Global Abacus Mental Math Educators was successfully held, marking a successful end for this championship.
北京时间2020年7月13日,首届全球神墨珠心算教师线上大赛颁奖典礼成功举办,为本届大赛画上了一个圆满的句号。
A total of 132 teachers from 14 countries participated in this online championship, which is another online international competition held by Shenmo Headquarters after the "First "Shenmo Cup" International Little Scholars Online Abacus Mental Math Competition. The purpose is to minimize the impact of the pandemic on teachers' and students' learning in this period, encourage the growth of teachers and students together, spread the abacus culture, and promote intercultural communication and dialogue.
本次线上教师大赛共有14个国家的132名教师参加,是继"首届'神墨杯'线上心算小博士国际争霸赛"后,神墨举办的又一场线上的国际化珠心算比赛。旨在通过比赛的形式,尽量降低疫情对师生学习的影响,促进师生共同成长,并传播珠算文化,推动各文化间交流对话。
This championship is tested and evaluated in terms of "abacus math skill and topic lecture", with 3 awards of "excellent teachers, outstanding teachers, and preeminent teachers".
本届比赛通过"课题讲课、珠算技能"等方面进行比较考核,设有"优秀教师、精英教师、全能教师"3个奖项。
At the Award Ceremony, teachers from all over the world received honor, and they also felt bigger responsibility. As a Shenmo teacher, we must educate more children and fulfill the mission of helping hundreds of millions of people progress. Shenmo Headquarters will also work with other countries to actively build various platforms to enhance the teaching ability of global Shenmo teachers, inherit and promote the abacus culture, promote exchanges between different cultures, and provide quality education for children around the world to help the growth of children in the globe.
颁奖仪式上,各国参赛教师们收获荣誉,也更感身上责任艰巨。作为神墨教师,要教育好更多孩子,践行助亿万人进步的使命。神墨总部也将和各国学校一道,积极搭建各类平台,提升各国神墨教师的教学能力,传承和弘扬珠算文化,促进不同文化间的交流,为全球孩子提供优质教育,助力各国少年儿童成长。
Group photo of teachers with different awards:
不同奖项教师合照:
1. The list of Excellent Teachers
优秀教师名单公布环节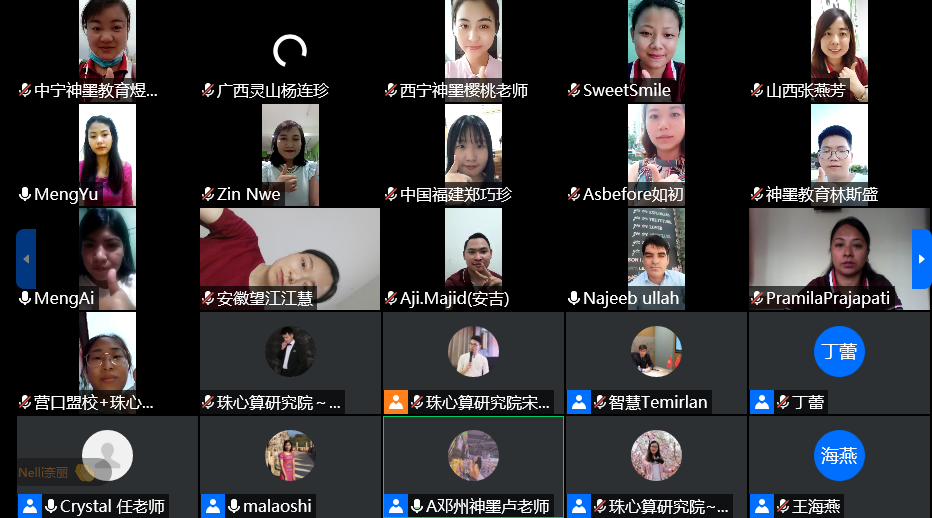 2. The list of "Outstanding Teachers"
精英教师名单公布环节

3. The list of "Preeminent Teachers"
全能教师名单公布环节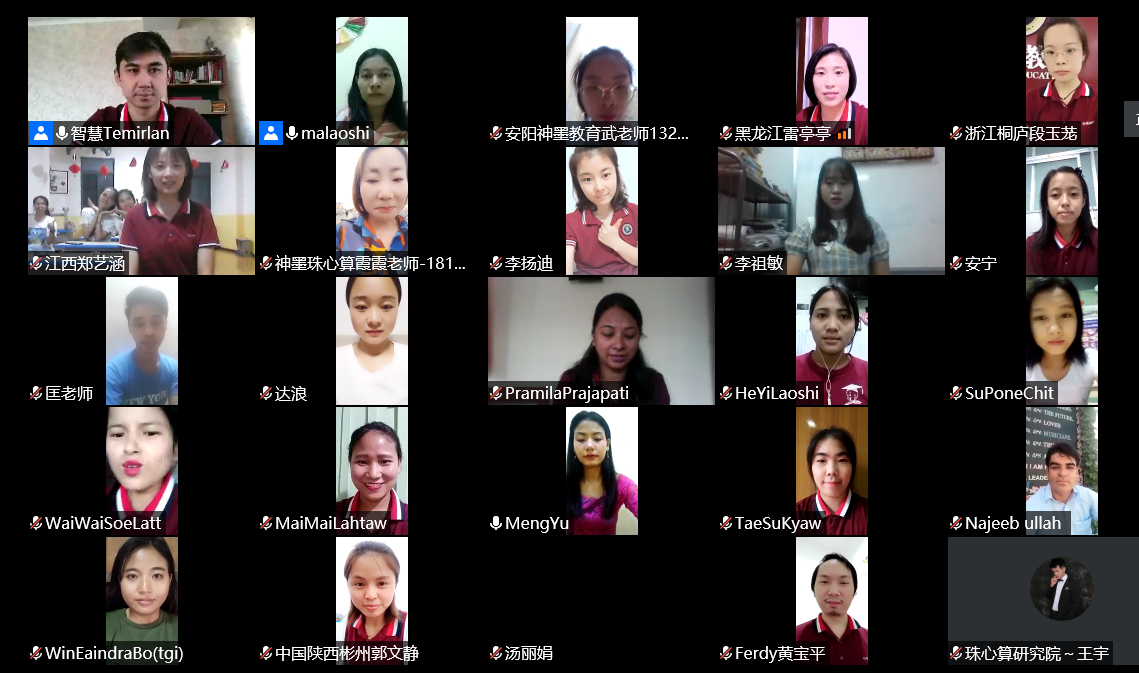 Awarded teachers from various countries:
各国教师获奖图: