"SHENMO CUP" International Little Scholars Abacus Mental Math Competition opened officially in Kuala Lumpur, Malaysia on June 1, 2019. Participants or representatives from Shenmo Education institutions of 23 countries and regions met here after rounds of selection, among which, 14 countries and regions including China, China Hong Kong, the U.S., Malaysia, Singapore, Myanmar, Vietnam, Indonesia, Pakistan, Kyrgyzstan, Iran, Nepal, Rwanda and Tanzania sent 484 players to participate, and 10 countries and regions including the Democratic People's Republic of Korea, Cambodia, Laos, Philippines, Kazakhstan, Sri Lanka, Turkey, Maldives,Nigeria and China Taiwan assigned their school principals to attend the competition as representatives. At the same time, the Shenmo consultant from the United States and leaders from all walks of life of Malaysia also showed up in the competition.



Abacus is blessed with a long history; it's one of the representatives of China's excellent traditional cultures as well as the crystallization of the wisdom of Chinese ancients. In 2013, the abacus was selected into the world's intangible cultural heritage due to its unique calculation principle, profound cultural value and excellent educational functions, thus making it the spiritual and cultural wealth shared by all the world. The abacus mental math that is developed based on abacus math is not only practical with amazing calculating speed, but is also helpful in enhancing the learner's ability to concentrate and think. In addition, the abacus mental math can also improve the child's spiritual cultivation in a deeper level and promote the formation of knowledge-action united mental model and outstanding intuitive decision-making ability.



"SHENMO CUP" International Little Scholars Abacus Mental Math Competition is the top-level competition held by Shenmo, and it is also an important international competition of abacus mental math and a grand gathering of abacus mental math learners from all over the world. The first five international competitions were held in Beijing, China. The elite players selected from millions of learners and outstanding players from other countries gathered in Beijing for competitive exchanges.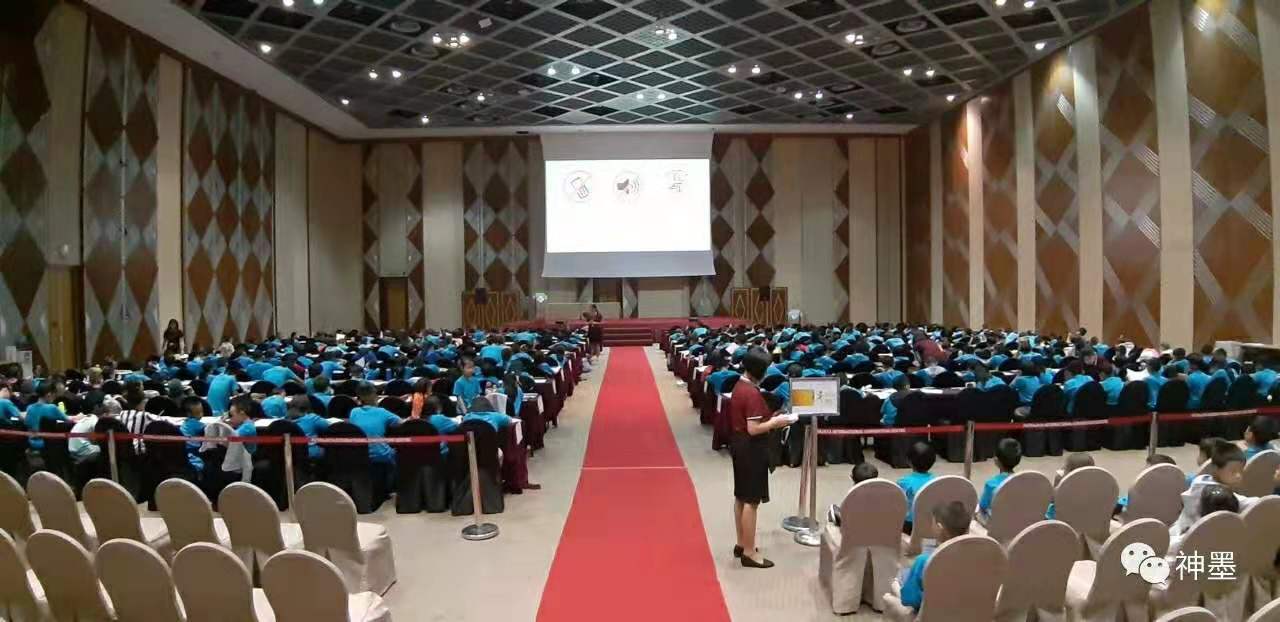 This year's "SHENMO CUP" Competition was held in countries other than China for the first time. After ten years of schooling, Shenmo Malaysia School has held six competitions in Malaysia and Southeast Asia and has gained a good reputation in Malaysia. This time, "SHENMO CUP" International Little Scholars Abacus Mental Math Competition has received the attention of the society and relevant local departments of Malaysia, and the Ministry of Education of Malaysia has conducted an academic certification for this competition. The significant development of the internationalization of Shenmo Education has further promoted more countries and regions to participate in this competition. So far, Shenmo has set up franchise schools in more than 100 countries and regions around the world. More and more children are getting access to abacus mental math, a quality education method from China.

This competition has not only shown the international promotion results of Shenmo abacus mental math, more importantly, it has built a platform for children from all over the world to gain honors, meet challenges, build self-confidence, share views and experience competition, strengthened the exchange about education of abacus mental math among countries and regions, and promoted the spread and integration of traditional Chinese culture in different areas with abacus as a carriers. This has played a positive role in helping youth's moral education, enhancing their concentration and learning ability, exploring the new connotation of quality education, spreading the essence of Chinese traditional culture, and promoting exchanges among different cultures.