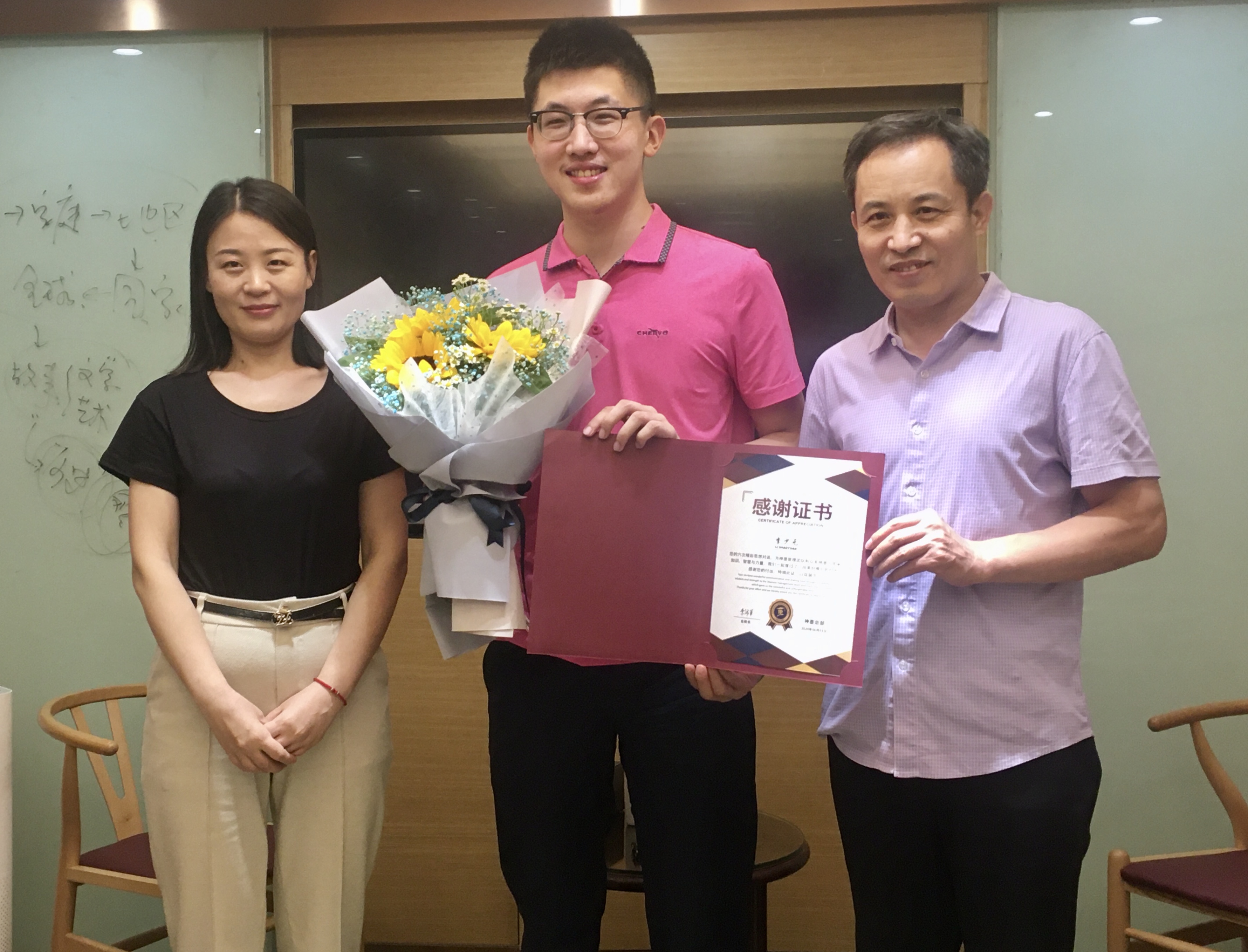 In order to promote Shenmo people's learning and growth and upgrade their wisdom, invited by Shenmo Headquarters, Li Shaoyuan, an outstanding Chinese student from Tilton School, the US, exchanged thoughts with Shenmo people and other outstanding Chinese students studying abroad in Beijing from May 28th to June 3rd. Li Shaoyuan shared his thoughts on Chinese and Western culture and human civilization and communicated with everyone. The one-week sharing brought Shenmo people an international perspective and a blend of Chinese and foreign cultural ideas. Participants achieved a lot and their understanding of Shenmo's development strategies was deepened. Li Shaoyuan also completed a special summer social practice.
The exchange was chaired by President Li Mianhong of Shenmo Mental Communication Department. Nearly 20 people participated in it, including senior executives of Shenmo Headquarters, heads of Shenmo Strategy Development Research Center, Culture Development Department, International Business Department and other departments, and students Zhu Yuying, from San Diego State University, Li Shaoyi, from Tilton School, Li Jiayi, from University of Edinburgh and Sun Hubo, from Chengdu College of University of Electronic Science and Technology of China.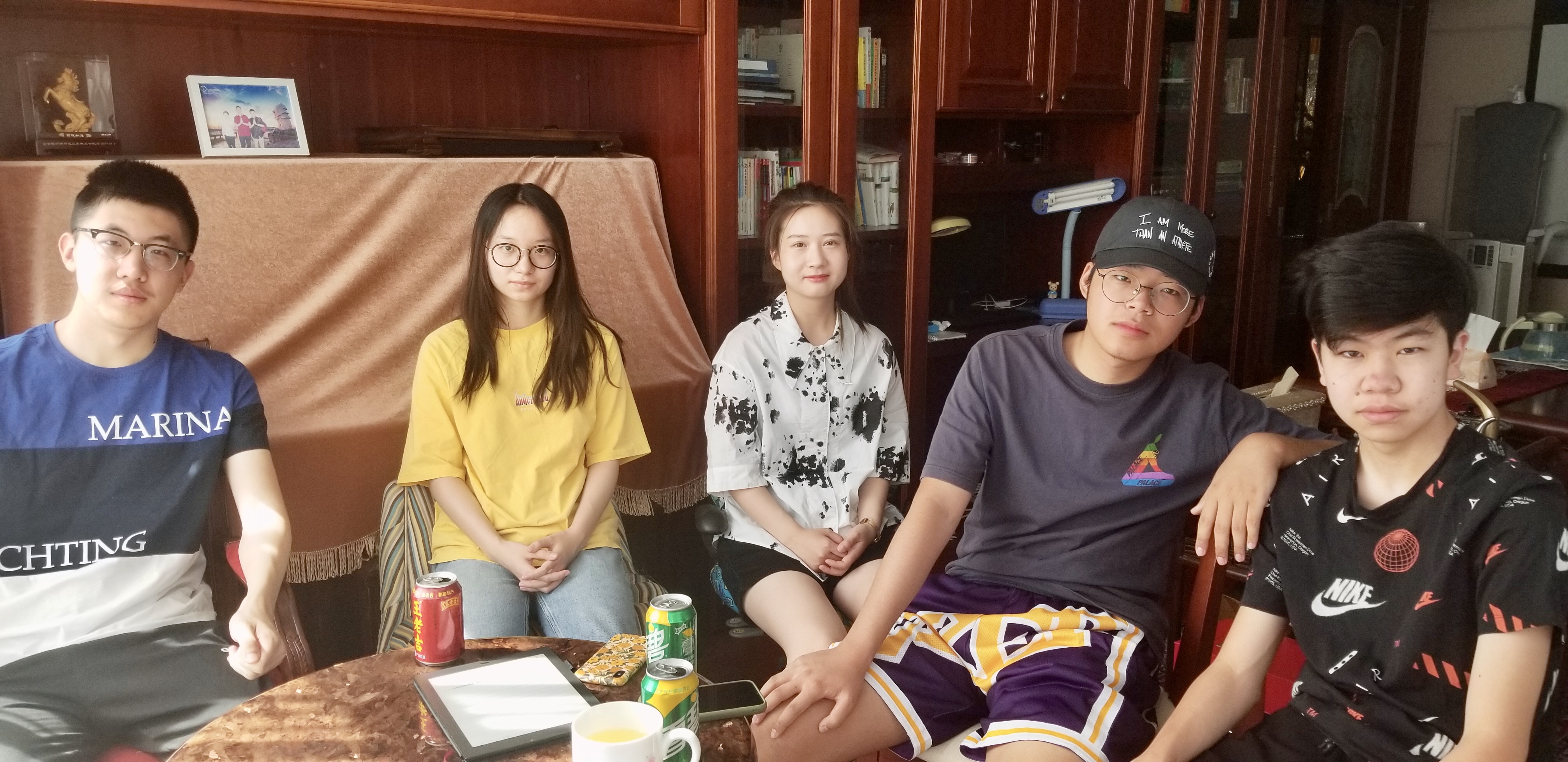 The combination of topic sharing and dialogue was adopted in the exchange of thoughts. Li Shaoyuan gave a sharing on culture, history, politics, philosophy, religion and literature respectively. He has carefully prepared the content for sharing. For the first five topics, Li Shaoyuan sent the courseware containing knowledge background and personal thinking to everyone in advance. During the sharing, focusing on the interaction between everyone, he exchanged thoughts and ideas with each participant in the form of questions and answers. For the last topic-"Literature", he adopted an innovative form. Each participant was invited to tell his/her own "story", from which everyone gained a new learning experience. The sharing, with a total of more than 20 hours for six topics, enjoyed a warm atmosphere, which was relaxing and pleasant. Li Shaoyuan will organize relevant content into featured articles subsequently.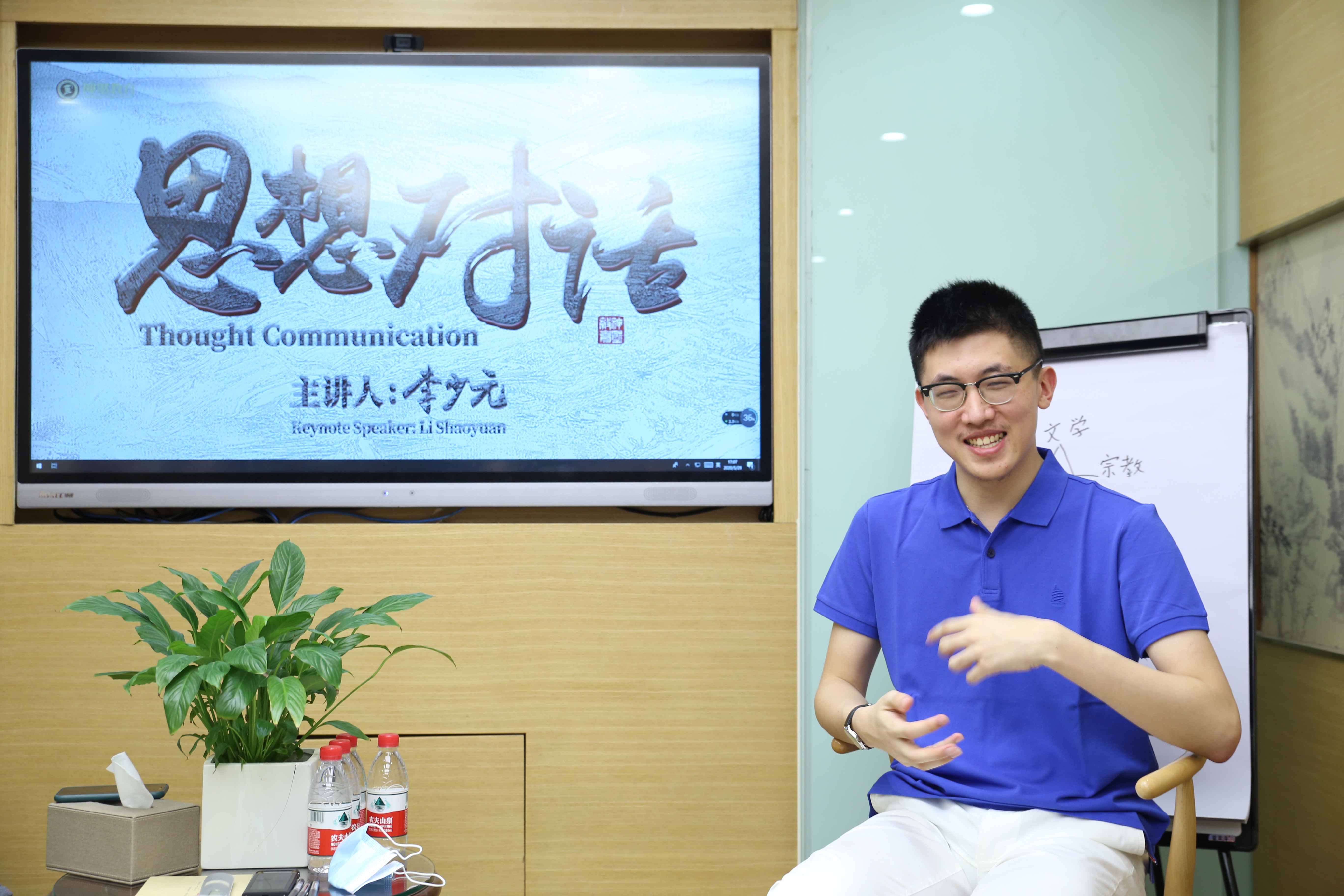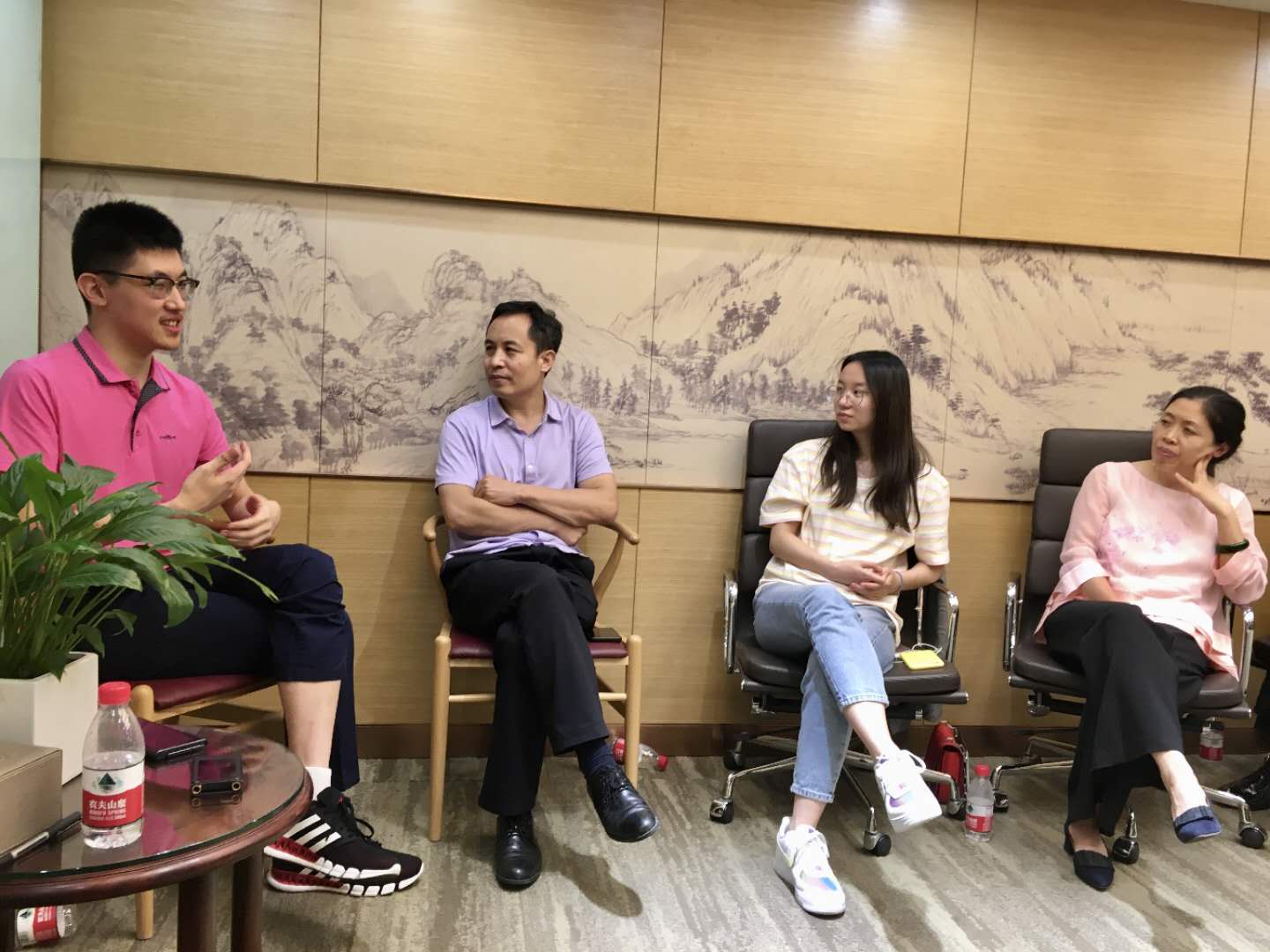 During the sharing, Li Shaoyuan showed his wisdom, humor and passion. As a senior high school student, his extensive knowledge, unique insights and profound thoughts brought inspiration to every participant and also left a deep impression on everyone.
Li Shaoyuan grew up in China and he has been studying in the US since junior high school. He is now studying at Tilton School, a century-old famous school, and is one of the outstanding student representatives of the school. Born in an education family, Li Shaoyuan has been fond of reading and thinking since childhood, and has a wide range of hobbies. He has profound and unique thoughts on Chinese and Western history, culture and philosophy. As such a young man, he has started to build his own ideological system.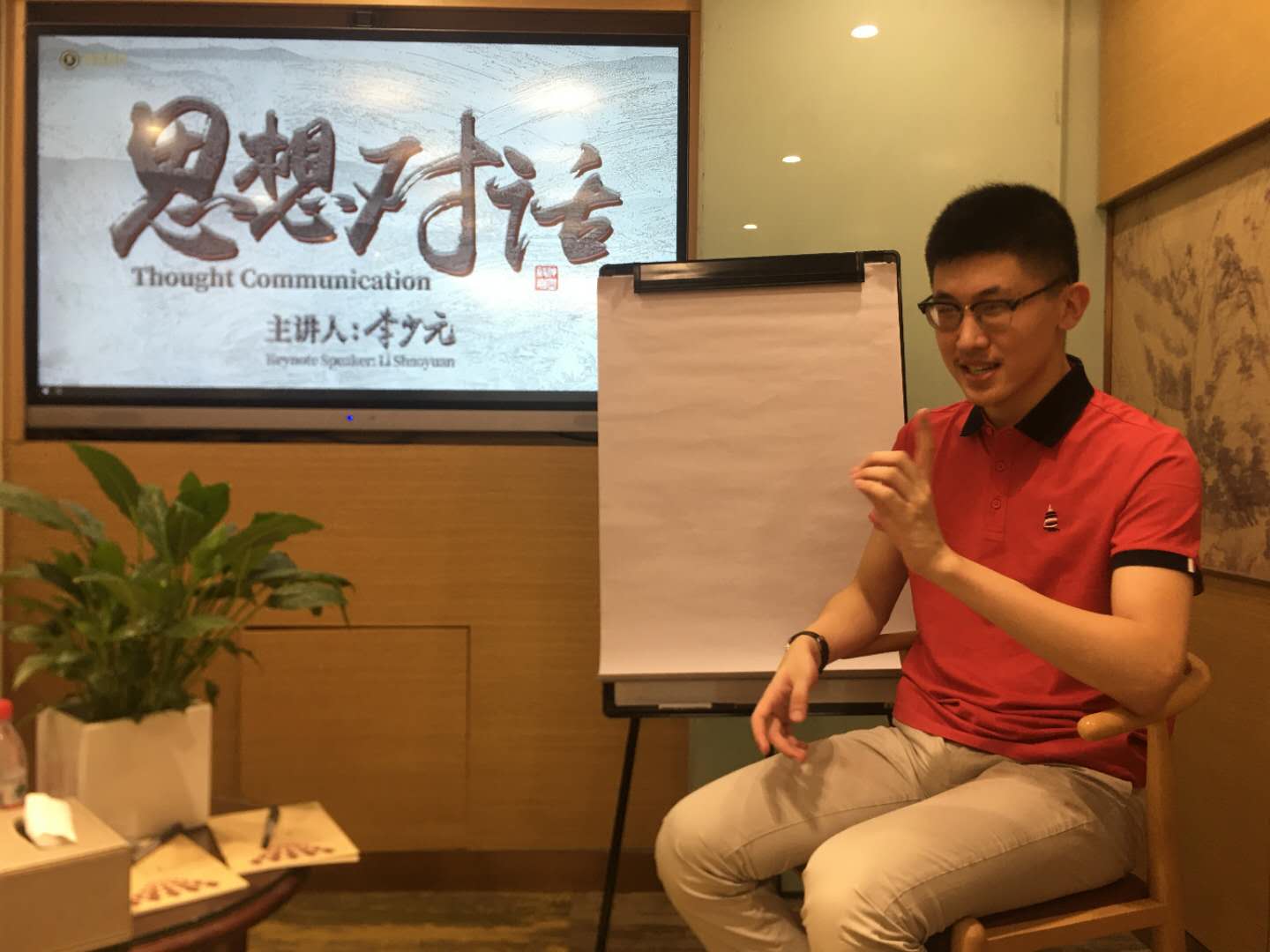 It is learned that, at the invitation of Shenmo Headquarters and domestic branch schools, Li Shaoyuan will travel around China to communicate with Shenmo people about related content during his summer vacation in China.